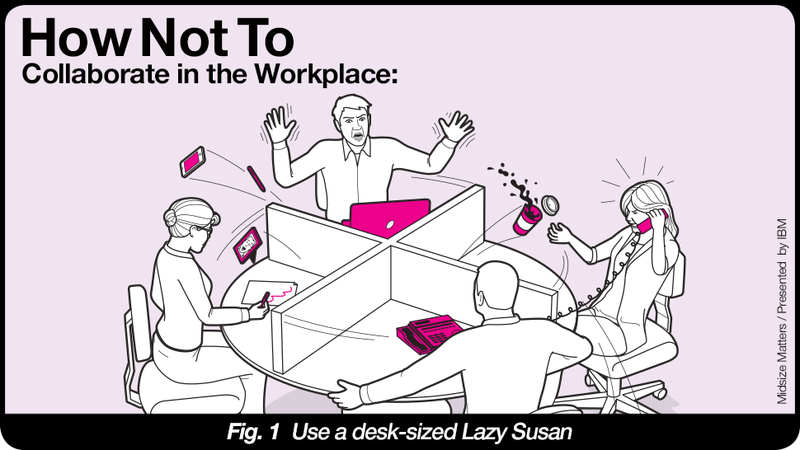 Collectively, as a species, we spend 110 billion minutes using social media every month. That's 22 percent of all the time we spend online. And, love it or hate it, what's the great thing about social media? It's the very definition of collaboration, something your midsize business is all about.
Right?
Yes, "social" can refer to the kind of stuff you do on your downtime. But, according to IBM, "social business" means embedding the right social tools, media, and practices into the ongoing activities of your organization. Translation: social should be as much as part of the DNA of your company as it is part of the DNA of your friend who won't stop Instagramming her meals. This way, the same principles that let you easily share your life with friends can also keep you connected and collaborating with your staff.
But it's not enough to strive for your 500th "Like" when it doesn't better your business. You need to be as smart as you are connected. Rather than attempting some bizarre, Suzanne Collins-esque team-building exercise, or implementing Lazy Susan technology (see above), your midsize business should be encouraging collaboration by leveraging today's technologies in a way that reflects the shift to social, just like Russell's Convenience did.