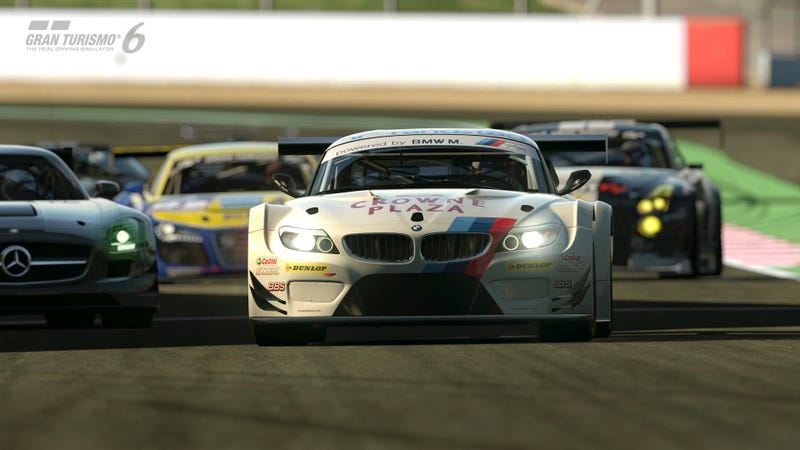 While many gamers are focused on what's to come with PS4, serious gearheads and hardcore racing game enthusiasts will want to hang onto their PS3s this holiday season for Polyphony Digital's high-octane swan song on the console. Yes, Gran Turismo 6 is a PS3 exclusive, and it's poised to raise the bar for virtual racing realism when it rolls up to the starting line this December.
Players will be treated to a ton of new features: over 100 track layouts, variable weather, daytime, and astronomical settings, a tuning shop and car dealership, and more (read about all the latest features here). Below, the game's most exciting features.
Eye Candy for Car Enthusiasts
Series creator Kazunori Yamauchi's never-ending quest for perfection has been well-documented throughout the evolution of the Gran Turismo franchise, so it's no surprise that his team's latest effort is its most impressive work yet. Few racing games look this amazingly lifelike. From the tuned-up cars you'll hop into to the sprawling and dynamic courses you'll burn rubber across, every aspect of Gran Turismo 6's visual design is bathed in stunning photorealistic detail. At times, it's hard to tell that you're even playing a game at all. Polyphony pushes the PS3 to its limits, squeezing out every ounce of detail and performance possible.