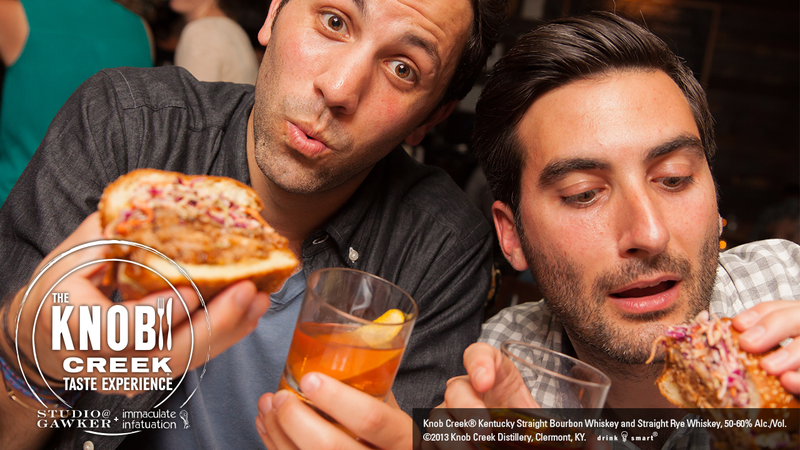 Andrew Steinthal and Chris Stang from Immaculate Infatuation are on a mission: explore the world of fine dining and bourbon pairing, come hell or high levels of bourbon. After conquering Dallas, Seattle, and San Fran, they returned home to New York City to see what the Big Apple had to offer.
A few months back, Knob Creek® and Gizmodo asked us to take part in a new program called The Knob Creek® Taste Experience. Knob Creek® and tasting things? We're in. Don't even worry about giving us the details. Just sign us up.
We spent a few weeks hopping flights and sleeping in hotel rooms, all in the name of discovering the best eating and drinking this country has to offer. Let's just say it was not the worst job ever (check out our trips to Dallas, San Francisco and Seattle for proof).