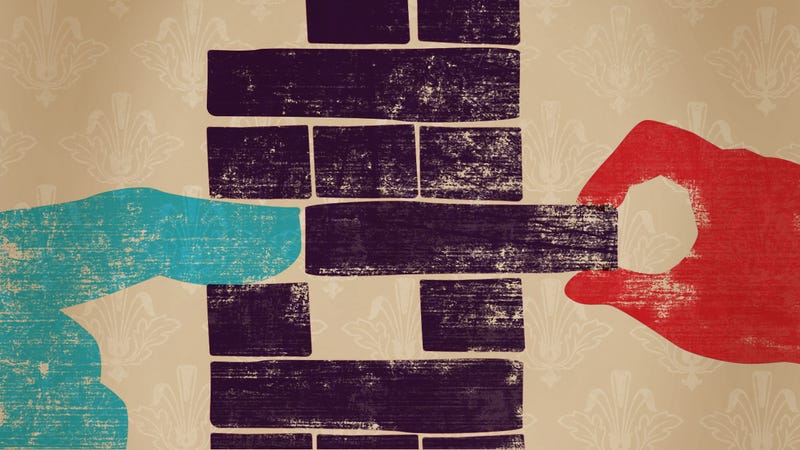 Every dad loves spending time with his family over the holidays — going a-wassailing and such — but after a certain point, it can start to feel like some kind of hostage drama: everyone trapped together, staring at each other, hoping to escape or be rescued. So after the festivities have ceased, how do you survive? Here's a list of presents that will help get you through the other 11 days of Christmas, after the sugarplum fairies have departed for warmer climes.
What To Do
Everybody knows that the best gifts are the ones that are partly for you. If you have to play with your kids, why buy them something you'll hate to play? Puzzles always seem like a good idea. Monopoly is a never-ending war of attrition. But there's more to the fact that board games get pulled out during the holidays: they're fun and eat up a lot of time.
Jenga
Ever wonder why Jenga is such a classic? It's because it's stupid simple. Just take a block from somewhere on the bottom and put it on the top. DUH. But underneath it's a psychological torture test. About ten moves into the game, it seems like the tower should just fall over, but then it's another twenty moves before it does. As the tension builds and builds, only the strong will survive. Click here to buy.
Hedbanz
There is no reason this game should be as fun as it is. There's a card with a picture of a cow on your kid's head and he can't figure out what the hell it is. It's hilarious. Click here to buy.
Makedo
How frustrating: your kid unwraps his present and then starts playing with the BOX instead (sad trombone sound)! Makedo's kits provide safe fasteners and tools to help kids make creations out of their boxes. If things get tough, you can build a tiny prison to keep your children in. Click here to buy.
PlayStation 4
Um, there's gotta be something for kids on here. I mean, you were gonna get one of these for yourself anyway, so why not make it a gift for your kids? Click here to buy.
What To Watch
Why watch something you (or your kids) will hate when there are tons of movies and shows on Netflix that you'll love?" It's a Wonderful Life is a great movie, but let's be honest: it clocks in at 56 hours (roughly) and it's in black and white. It's a tough sell and your kids are going to be moaning and groaning through the whole thing. Save it for when they return home from film school and instead, watch some awesome stuff on Netflix, instead.
Mr. Bean's Holiday
Mr. Bean is a british television series centered around a hilarious near-mute weirdo who is selfish and clever, yet incredibly stupid. Mr. Bean's Holiday takes the classic character to holiday highs. It's inspired, good-natured physical comedy that the whole family can enjoy. Watch him try to change his clothes while driving his tiny car and TRY not to laugh.
Adventure Time
Adventure Time is about the deep friendship between a boy named Finn and his dog Jake. They fight ice wizards, rescue princesses and find treasure — basically everything a ten-year old kid would think is awesome — but they manage to keep it funny and weird enough to make dadsl love it too. The episodes are short, so you can marathon-watch about a million of them with your kids.
David Attenborough: Wildlife Specials
I'm not saying David Attenborough: Wildlife Specials is boring — it's not — but it's a time-honored dad tradition to fall asleep on the couch watching something, surrounded by your brood. And if you manage to stay awake listening to David Attenborough's soothing narration, you'll be rewarded with fascinating animal facts and stunning cinematography.
Hopefully this guide will help you stay in the holiday spirit long enough to enjoy your kids. Remember: when you're happy, they're happy (PS4, what WHAT). For more movies and TV shows to bring holiday cheer and (more importantly) entertainment to your family, head to Netflix.
Doug Moe is a comedian from the UCB Theatre who writes about the absurdity of being a parent at his dad blog Man Versus Child.
This post is a sponsored collaboration between Netflix and Studio@Gawker.