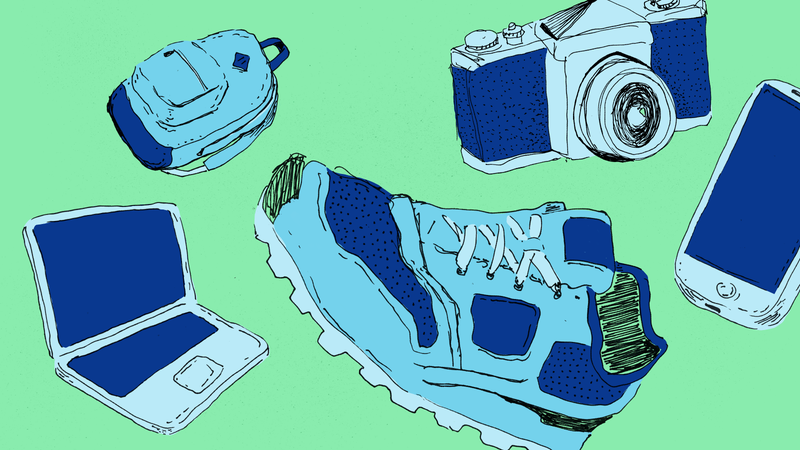 Online shopping is a fickle beast, especially when you're after hot-ticket items. Thanks to sly strategies such as "dynamic pricing" — a euphemistic way of describing surge prices that businesses set based on market demand and user browsing — retailers are constantly squeezing consumers out of extra change.

Fortunately (no money pun intended), the system can always be outsmarted. Here are some ways to do so, just in time for holiday season, when you'll be biting the bullet on the things you really want.
Hunting for the best prices is usually a laborious process that won't always be worth your time and effort. But installing add-ons and web-browser extensions is a great way to eliminate much of the work. With Wikibuy, customers browse Amazon while the extension scours hundreds of sellers for better prices and coupons. All of this sorcery happens in a matter of seconds, making it quick and effortless — a godsend during chaotic shopping times like what's about to be upon us.
Abandon Your Cart
It's the ecommerce way of playing hard to get, and it seems to have a comparable success rate to its romantic analog. That is to say, sometimes it works. If you're not in a hurry to order, leaving items in your cart may prompt retailers to slide a discount code into your inbox after a couple of days. "Did you forget something?", their coy emails might say. "Here's 20% off!" Just make sure you're logged in while you're shopping, or else they won't have an email address on file to send a code to.
Shop On Mondays
The optimal times to shop vary depending on what you're looking to buy, and the details are very complex: Prices change based on the day of week or month, and different retailers operate on different markdown schedules. In general, though, Mondays are a safe bet to score deals online, most notably in the realm of consumer electronics. For those who prefer to plan purchases well in advance, Consumer Reports offers data on the best months to buy a variety of products at deep discounts.
Alert Yourself
There are ways to clue yourself into price drops, or to predict when one might occur. CamelCamelCamel allows users to monitor price fluctuations for any item on Amazon; the site even has a feature that lets you import your wish list to the site and set alerts for price reductions. Alert features are available on a variety of other sites and web apps. DealNews covers a wide range of consumer products, while Shop It To Me is great for designer fashion. Setting a Craigslist alert recently scored me a sold-out, limited-edition piece of electronics at a significant price cut — a personal milestone, tbh.
Go Incognito
Here's where dynamic pricing really comes into play. Your browsing habits, purchase history, and even your area's average income can factor into the cost of a product — which is both annoying and Big Brother-esque. Using a private browsing window eliminates some of the info retailers have on you, leading to less targeted price adjustments. Similarly, you can opt to disable third-party cookies, or simply shop in one browser but finalize the purchase in another.
~Be A Brand Evangelist~
Or at least, pretend to be a fan. In addition to signing up for their email lists, following brands and retailers on Twitter and Instagram often leads to exclusive offers and early sale access. I have mixed feelings about this one — the last thing I want is a brand's promo content to clutter my inbox and feeds — but the truth is that it works. Sliding a brand a positive comment can also yield perks. My thirsty-ass college self once turned an empty box of energy bars into a pinhole camera. I emailed a photo to the company's marketing team for shits 'n' giggles, and they mailed me a box of energy bars in return. Never forget.
Angela Wang is a Senior Writer for Studio@Gizmodo.
This post is a sponsored collaboration between Wikibuy and Studio@Gizmodo.