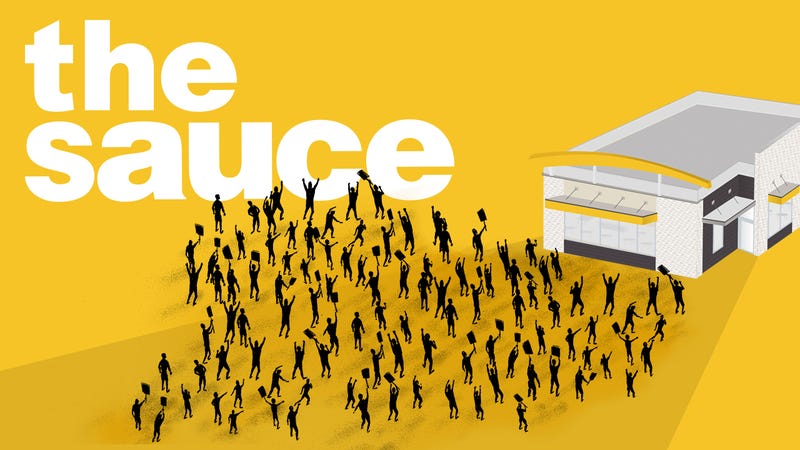 We're excited to announce that The Sauce is live. It's Studio@Gizmodo's and Onion Labs' new podcast exploring the true story of the chaos and riots that went down when McDonald's gave out a limited supply of Szechuan Sauce at a handful of restaurants on a single day in 2017.
Here's a little refresher: McDonald's responded to fan demand (ignited by a popular TV show) and brought back Szechuan Sauce for a single day last year. People went to extremes to obtain this condiment, like camping overnight or driving hundreds of miles. But there just wasn't enough sauce. When some fans learned that, they reacted in a way that could be described as "extra." While McDonald's had good intentions, it was a dark day and the company wants to make amends by bringing back Szechuan Sauce to its 14,000+ U.S. restaurants on February 26. And this time, they're bringing back a lot more: 20 million packets, to be precise.

Created in partnership with McDonald's, this podcast explores everything that went down on October 7, 2017, as well as the causes and aftermath of the fiasco. The host, Catherine LeClair, interviews McDonald's execs, fans, owner/operators, and even Deadmau5. All three episodes are live right now. Listen to the first one above, and check out the entire series on Apple Podcasts!

Tony Carnevale is a senior writer for Studio@Gizmodo.
This post is a sponsored collaboration between McDonald's and Studio@Gizmodo.