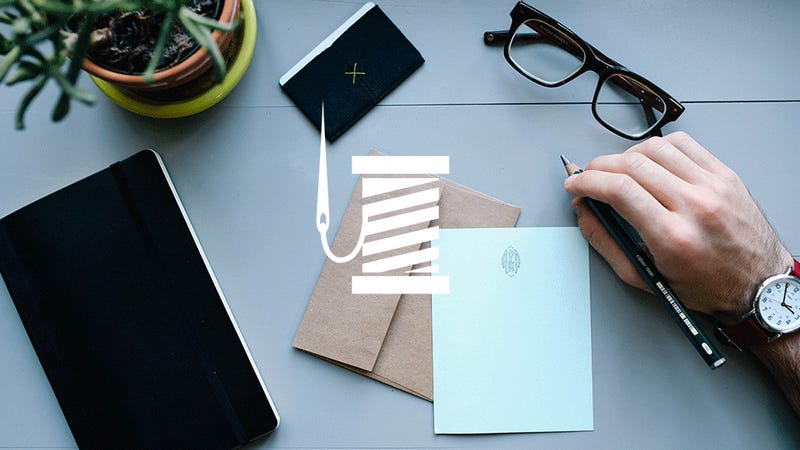 Creativity is a mysterious force. While it would be nice if making art was as easy as setting up an easel and slapping on a beret, it's rarely that simple. Here, Converse Jack Purcell celebrates a group of artists and thinkers who are doing groundbreaking — and in some cases world-changing — work, by asking them to share their creative secrets and go-to strategies for bringing their ideas to life.
See the World
Parke Lutter, co-owner and head designer at Parke & Ronen
"I was studying abroad in Paris as a college student when I figured out that fashion was something I wanted to seriously pursue. Before that, I'd been thinking about pursuing a more conventional career in business, but for obvious reasons, living in Paris for a time at 20 swayed me in the more artistic direction. I'd say 99% of the inspirations for our collections come from travel, movies, and books. I usually get a couple of ideas from there and try to combine them in a way that creates a story that is interesting to me and Ronen — and hopefully to our customers too."
Parke Lutter is the head designer and co-owner (with Ronen Jehezkel) of Parke & Ronen, a menswear label with boutiques in New York and Los Angeles. They're best known for their bold, graphic line of men's swimwear.
Share Your Talents Generously
Jared Geller, executive producer of hitRECord
"Before we started production on the hitRECord show, one of our executive producers, Brian Graden, asked me what was the most surprising thing I had experienced working with artists on the site. Truthfully, it's just the very fact that artists are so enthusiastic about coming together to create art together. That's it. That people who sometimes don't even speak the same language are willing to work together in a positive way on the internet — that's huge. There's money to be made, but it's clear that the money is not why people are doing it. It's the reward of creating. Creative collaboration is a very human instinct, and it's pretty awesome to be able to be part of that."
Jared Geller is a theater and television producer and the executive producer of hitRECord, a web community and platform for collaborative creation that's now also an Emmy-winning TV series on Pivot.
Make Time to Play
Claire Hamilton, founder of Filter Design Studio
"My office is a shared space with Taxi & Traffic Film – basically they let me come over to play every day. Because I share with two film production companies, they always have fun things to play with — this week it's a mascot panda head.
Bouncing silly ideas around with other people who you know won't judge them helps you get outside of your own head space and break down boundaries. When your friends come back with their own appropriately crazy ideas, it often forces you in a completely different direction from the one you were going in."
Claire Hamilton is a graphic designer and the founder of Filter Design Studio. Gizmodo has previously featured her mind-boggling work — which includes business cards that transform before your eyes — here.
Bring Your Creativity to All Your Work
Juan Carlos Peneiro, documentary filmmaker and founder of the White Roof Project
"There are a lot of things I learned from making documentaries that have translated into activism. One major piece of any project is identifying when you've got a good idea, and then knowing what to do with it. In filmmaking there are dozens of ideas swimming around my head all vying for importance. I usually end up writing a bunch of pages on a variety of concepts and hashing it all out in conversation with others. Then, if it's working, it goes from an idea to a priority.
That's sort of what happened with the White Roof Project too. I was in a bar on Earth Day and a guy from the Sierra Club was speaking about sustainability in our city. He chatted about white roofs among other things that could help curb climate change. The eureka happened right then and there for me — "I could paint a roof." It sounded really simple and tangible. So the next day a small group of activist friends gathered, we talked about doing one rooftop, and we set out a few things for everyone to do. The White Roof Project built from there. It was a lot like making a movie, but in fast forward."
Juan Carlos Peneiro is a documentary filmmaker whose probing, socially conscious work has explored virtual worlds and exposed the struggles of teenagers in the foster care system. He's also the founder of the White Roof Project, a nonprofit organization that works toward energy sustainability through the simple step of painting roofs.
Digital Is Your Frienemy
Michael Sutton, photographer
"Technology in film has changed drastically within the past five years. Instead of working with film stock which we would send to a lab to process and seeing the results after the fact, we get an instant view. This can be bad and it can be good in various ways. Higher resolutions like 4K and 6K are stepping up the bar of quality, and while I love the instant gratification that comes from shooting digital, my patience and my clients' patience are not what they used to be."
Michael Sutton is a filmmaker whose fearlessness and willingness to experiment has led him to a wide range of projects, including these mindblowing, slow-motion films of honeybees in flight.
Follow Your Own Winding Path
Daniel Raffel, cofounder and CEO of Snapguide
"More than once I've found myself turning a interest of mine into my profession. The joy I found in making music led me to co-found several record labels; the satisfaction I got out of cooking led me to work as a chef [at Thomas Keller's legendary Per Se]. Later, the pleasure I took from watching others interact with software I built encouraged me to work as a software engineer, product manager and eventually to help found Snapguide. Once that happened, it became clear pretty quickly that my unorthodox career trajectory had helped me develop the skills I would need to bring the business to life."
Daniel Raffel is the cofounder and CEO of Snapguide, an online community of creators who enjoy creating and sharing step-by-step how-to guides.
Use Your Space Wisely
Nathaniel Stern, photographer
"I have a pretty large studio space in Milwaukee, and I reconfigure it once or twice a year depending on what I'm doing and what my students want from it. I always have a video/imaging station for editing, a relatively empty area with a projection to see things big. I often set up IR rangers or a Kinect for interactive art, along with a soldering/electronics station. While the interaction area and projector are probably the least used areas in my workspace, they're also the most important. I love watching bodies in space, how they move in and around projections, hung images, sound, etc."
Nathaniel Stern is a photographer and teacher best known for his experimental camera designs and technological innovations. Gizmodo covered his amazing underwater photographs here.
Don't Be Afraid to Multitask
Fabrice Le Nezet, multimedia artist
"The best ideas often come from frustration. When I am overwhelmed by the amount of work I have, or by a problem I can't solve, I find that I'm suddenly hit by tons of new ideas. This is probably one of the reasons why I always work on several projects at the same time — it lets me keep moving forward by jumping from one thing to another."
Fabrice Le Nezet's Sploid-featured multimedia artwork combines wildly disparate elements like architecture, toy design and science fiction into something unlike anything else.
Bennett Madison is the author of several novels for young people, including September Girls (HarperCollins 2013) and The Blonde of the Joke. He lives in Brooklyn, New York.
Photo and illustration credits: "Needle" symbol by A.M. Briganti, "Computer" & "Smartphone" symbols by Maria Maldonado, "Film" & "Camera" symbol by José Campos, The Noun Project collection. Nathaniel Stern photo by Kevin J. Miyazaki.
This post is a sponsored collaboration between Converse Jack Purcell and Studio@Gawker.