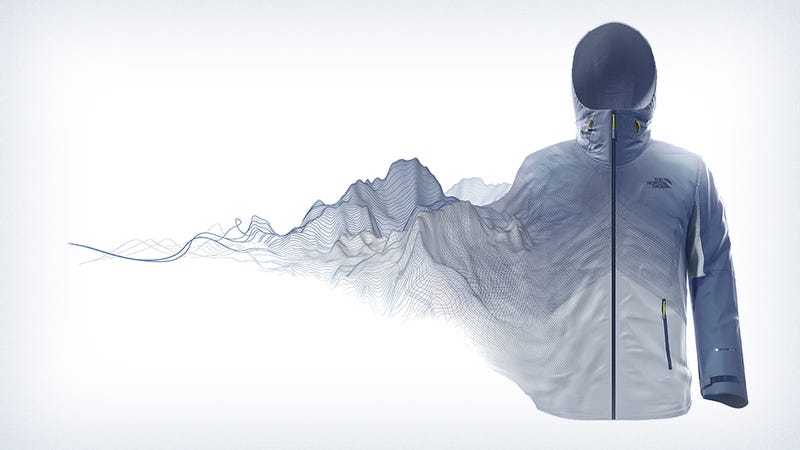 Spring is here. Kind of. Which means it's high time you got some fresh air. Of course, considering the total unpredictability of the weather these days, you'll need a jacket that keeps you prepared for anything. How did our hardy forefathers outfit themselves for the outdoors? And what should you be wearing when you finally venture back outside?
A Brief History of Outerwear
Olden Times: According to The Museum of America and the Sea, the original waterproof parkas were handcrafted from whale or seal intestines to withstand the Arctic's subzero temperatures. Indigenous people could pile on another blubber parka for added insulation. How's that for improved agility while out fishing or kayaking?
1823: Scottish chemist Charles Macintosh invented the first waterproof fabric entirely by accident while trying to find a use for naphtha, a by-product of coal-tar distillation. But his patented invention stiffened fabric in cold weather and turned sticky in hot temperatures, so it wasn't a practical option until a few years later, when the invention of vulcanized rubber allowed for a temperature-tolerant solution.
1936: The first patented quilted down jacket was inspired by an ill-fated fishing trip during which the expeditioners nearly froze to death due to wool coats that weren't able to withstand the weather. This sparked the creation of a lightweight coat that used goose down for warmth and breathability.
1970: Polar fleece was heralded as an insulating alternative to wool, but its weight — along with its tendency to absorb water — sometimes made it a less-than-ideal choice for outdoor exploring. Even waterproof shells layered over top were still prone to leakage through seams.
2015: Outerwear makers have continued to take cues from nature and use technology to raise the bar for athletes and outdoor adventurers. The North Face® has found a way to take things to the next level, using origami-inspired design to craft jackets with fewer seams from just one piece of fabric.
The Future of Starts Now
The North Face has already established itself as the go-to outerwear choice for climbers, mountaineers, skiers, snowboarders, endurance athletes, and explorers. Now, their advanced FuseForm technology makes it possible to weave two material properties into a single fabric, resulting in highly functional, extremely durable garments with fewer seams. This innovative construction means jackets that are noticeably lighter, less bulky, stronger, and more water resistant, with a clean, modern look both inside and out.
Designed with athletes in mind, FuseForm jackets are built to endure heavy use. Problem areas, where wearers might experience the most abrasion while outdoors, are targeted with varying degrees of resistance. For example, midweight nylon with heavier-weight nylon seamlessly integrated into waterproof fabric gives certain areas like the upper torso and shoulders stronger resistance against the wear and tear that comes from sporting a backpack while alpine climbing.
This unconventional engineering allows a jacket to be manufactured without physically cutting fabric apart and sewing it back together — almost the reverse of how you'd typically construct a garment. While a traditional jacket would have seams with overlapping fabric sections, stitching and seam tape, the FuseForm jacket keeps the seams to a bare minimum. Since everything is integrated, the result is a super-refined jacket that's not bulky or overly engineered, and allows the wearer more agility and better performance. Athletes who have tested out FuseForm apparel — including the U.S. Freeskiing Team, which The North Face outfitted for the 2014 Sochi Olympics — have been attracted to its simple yet highly functional design.
We've come a long way from gut-skin parkas. Now get ready to move into the future: The North Face's FuseForm™ Dot Matrix jacket is up for grabs this spring. Discover more about FuseForm at The North Face.
Nicole Bruce is a Chicago-based writer covering design, technology, art, travel, culture, wellness, and sustainable lifestyles. You can follow her on Twitter @nicoleabruce.
This post is a sponsored collaboration between The North Face and Studio@Gawker.