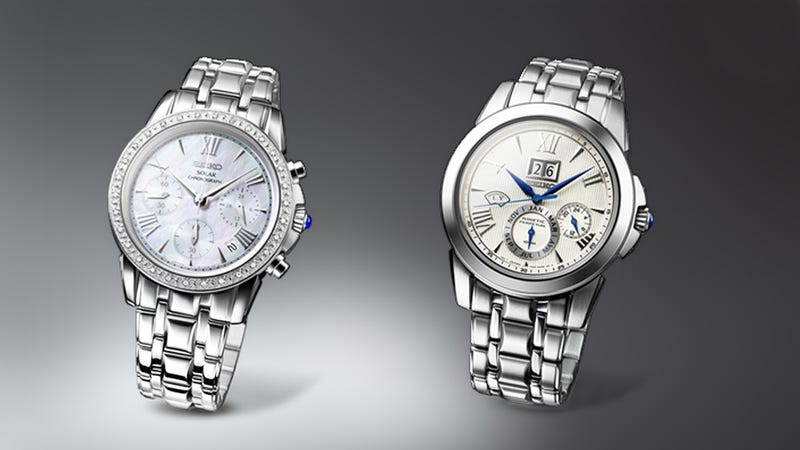 Like Seiko's new line of watches, you want the world to know you're more than just a pretty face. But no matter how whimsical and charming it is when you bust out a 20-stanza poem at a house party, people will always remember what you're wearing when you do it.
Seiko's classic Solar Chronograph helps you draw attention to yourself the right way. It features thirty diamonds that encircle a mother-of-pearl face, but its inner-workings are what's actually impressive about this timepiece. It offers split-time measurement, day tracking, and it keeps time down to the second. Like a digital watch for dignified people.
And if you're a little more modern, the Kinetic Perpetual watch recycles energy that it collects from your own movement. Its sophisticated technology automatically keeps up with leap years and daylight saving. When you're not using it, it takes a nap to save energy. A little shake, and it springs to present time.
The annotated image above calls out key features for each watch, so get acquainted. The next time you get pedantic at a party, at least you'll be wearing a timepiece that can't help but distract your audience.
Your party tricks can progress with help from Seiko. Learn more here.