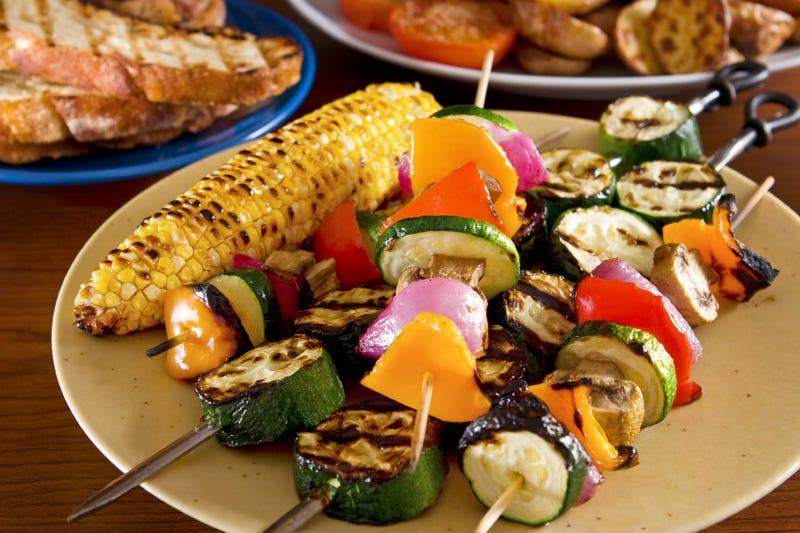 Summer may have come to an end, but there's no way we're bidding farewell to the deliciously singed taste of chicken, burgers, and vegetables straight off the grill. That's why we're giving you the chance to win a sleek new grease-reducing George Foreman G5 Grill so you can continue to hone your craft, and assert your grilling prowess in the comfort of your heated kitchen.
An indoor grill is an easy way to bring your favorite summer recipes inside for the fall and winter. With the help of your new culinary best bud, you'll be grilling your favorite meats and veggies to healthy perfection through the cold winter months. Maybe you could give your favorite holiday recipes a BBQ twist (chestnuts roasting on an open grill, anyone?). Who knows, you might even bring this little guy outside when spring comes. To enter, check out the Contest Rules below, and start planning some grilled winter dishes!
Contest Rules
Standard contest rules apply. Only open to US residents. To enter, email your answer to the survey question on the left of the page to surveys@gawker.com with "George Foreman G5 Survey" as the subject line. (Not seeing it? That means you may have already taken this survey, or one similar; you can still enter the contest by sending the first word on the ad on the left to surveys@gawker.com.) You can also enter by sending your answer to the survey question (or the first word on the ad on the left) and your contact information to Gawker Media, Attn: George Foreman G5 Survey, 210 Elizabeth Street, Third Floor, New York, NY 10012. The contest began on October 2 at 12:00 PM ET and ends on November 30 at 11:59 PM ET.