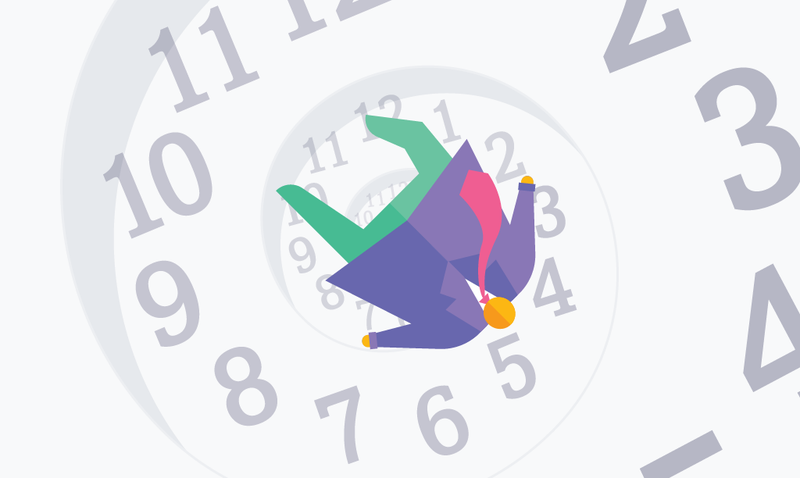 Getting the most out of your 9 to 5 can be a challenge — and endless cups of coffee will only get you so far. That's why you need to be able to effectively manage your time and energy, which will help you get work done and reach your goals.
Fortunately, Asana helps you do just that. It's a work-tracking system that lets everyone on your team know what they should be working on, and why. You can track all of your work from start to finish, and prioritize your day for maximum results. Here's a time-of-day guide to how Asana can help you accomplish this.
First Thing in the Morning: Plan Your Day
Start your day in Asana with My Tasks. You'll immediately be able to zero in on what needs to get done, instead of alternating between Minesweeper and stressing out. Here's how to organize your work without getting derailed.
In Asana, everything your team is working on can be broken down into projects and tasks. Your My Tasks list shows you all of the tasks that are assigned to you.

Each morning, check out your My Tasks and organize them using the sections Today, Upcoming, and Later.

Don't overcommit! Make sure your "Today" section is manageable.

For tasks you don't have time for, comment on them to figure out with all relevant stakeholders what the next best step might be. Depending on the task, you may want to delegate (assign the task to someone who has more bandwidth), defer (change the due date so that you have time to take on the work), delete (decide not to do the task at all), or diminish (reduce the scope of the task so that you can get it done).

While You're Getting Caffeinated: Attack Your Inbox
When sipping your morning coffee or tea, whip your Asana Inbox into submission.
Your Asana Inbox updates you on the tasks and conversations that you are following. Get caught up on your team's work, provide feedback, or take action where needed.

For conversations that require action, create a task and assign it to the appropriate person, so that nothing slips through the cracks. Bonus: You can create a task directly from a conversation!

During the Day: Eliminate Useless Meetings
Say no to talking in circles — and never miss your god-given right to a lunch hour — by only meeting when you absolutely have to. You don't want to waste other people's time or your own.
Use Asana to stay up to speed, instead of having repetitive check-in meetings. Update the status of your project every week to let your team know where things stand.

When do you need to meet, use Asana to create a meeting agenda. Whatever action items come out of the meeting, create tasks and assign them right away, so that next steps are clear and task-owners are accountable.

4pm Slump: Take a Break
Taking breaks and managing your energy is important. If you feel like you need a moment to yourself, take one. Clearing your mind throughout the day can make a big difference in how you spend the last few hours of a workday.
Create a recurring task in Asana to remind yourself to take a walk around the block (or just around the office) once a day.

To avoid feeling overwhelmed, make sure you break your work down into discrete parts. Make sure your tasks are specific and actionable. If they're not, create subtasks to break down the work into the individual steps that need to be taken.
What you do when you're not at work is just as important as what you do when you are. So when you leave the office at the end of a work day, try your best to fully power down. After all, if you don't prioritize your personal time, neither will anyone else.
Jessica Ferri is a writer based in Brooklyn. You can find her at jessicaferri.com.
This post is a sponsored collaboration between Asana and Studio@Gawker.