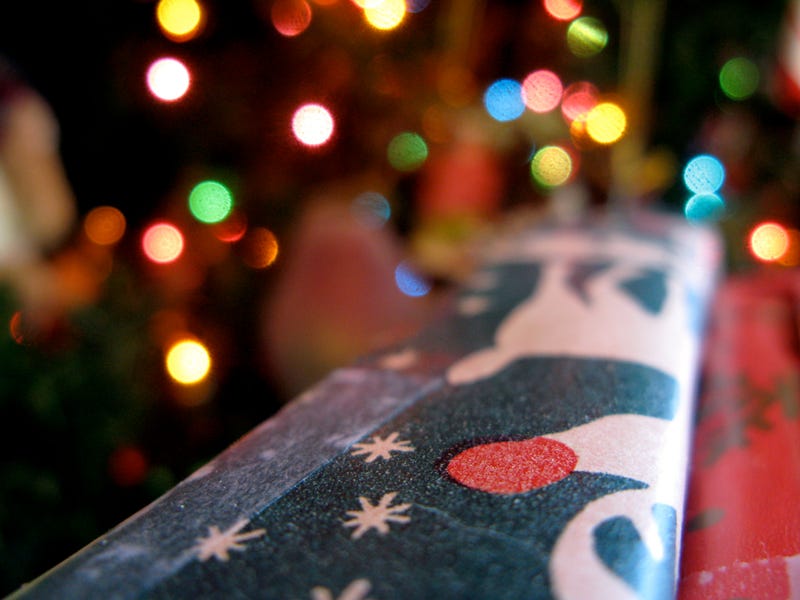 You're a grownup, right? And as such, you're required to accept all holiday gifts with a grateful, spirited smile on your face — even if Aunt Betsy bought you $100 in socks when what you could've used is some snow tires for your car.
Well, sometimes being a good sport pays off. Take the short survey to your left and email your answer to the last question to surveys@gawker.com, and you may win a $150 Visa Gift Card. Use "Holiday Money Survey" as the subject line. (If it doesn't seem to be working, you may have already taken this survey; see below to learn how to enter regardless.) Good luck!
Contest Rules
Standard contest rules apply. Only open to US residents. To enter, take the survey to your left (or if you're on mobile, in the banner above). (Not working? That means you may have already taken this survey, or one similar; you can still enter the contest by sending the first word of the first survey question to surveys@gawker.com. Still not seeing it? You may have an ad blocker turned on.) You can also enter by sending your answer to the survey question (or the first word of the survey) and your contact information to Gawker Media, Attn: $150 Holiday Money Survey, 210 Elizabeth Street, Third Floor, New York, NY 10012. The contest began on November 10, 2014 at 12:00 PM ET and ends on December 28, 2014 at 11:59 PM ET.
Image by Kevin Dooley.